I was the Digital Lead on
LEGO Star Wars Boost Droid Commander
. This was indeed a passion project for me. I got to bring together my love of teaching kids through creative playing, Robotics, and Star Wars! 
This project was a fantastic experience to work on! I am a massive fan of Star Wars and was able to bring that passion for creating a playful way for kids to bring these droids to life! This product was developed for The LEGO Group as a Star Wars and Boost co-branded experience. I was the Design Lead and closely oversaw the experience development. I saw this project through from conception to after launch. Carl Merriam was the primary model developer, and we worked with a great team to bring this to market. 
Early on, we had to develop how this was similar to and different from the original
LEGO Boost
offering. The first LEGO boost was a 5-in-1 product, meaning kids
could
rebuild their robot into other models. Based on post-launch data, we learned that most kids did not do this for two reasons. 
1. The models are relatively complex to get the needed functionality and stability out of the model, so taking them apart is difficult.
2. They usually built one of the character models first and became attached to those characters. 
So what we started to investigate for Droid Commander was a way to build your Droid friends (3 of them) without having to take them apart so that you could remove the motors and electronics and SWAP them between the models to control them. 
We also wanted rebuilding to be a big part of the play, so we looked at creating a smaller Play loop where kids could have more access to build props for each mission and interact with their droids to take on a new coding challenge. Designing for rebuilding also allowed more fun opportunities to stay true to R2-D2 and the other characters we created. I said from the beginning of the project that I did not want to make an R2-D2 toy if it couldn't help you open up doors and help you fly an X-wing. And we were able to solve both of those in the experience!
As we were developing this project, I was the hands-on leader for all things digital. I developed missions, created the overarching structure for the app, and figured out the story for who would give what mission. We prototyped many different ways to get through the missions but ended up moving through the planets so that if we ever wanted to scale up to have more missions, we would easily be able to do so in a playful manner. 
Our chosen vendor later said that the brief they received from me was the most in-depth RFP they had ever received. At LEGO, we were eager to properly onboard our vendors to get the proper LEGO feeling for our apps. We worked hand-in-hand through the app's development to finalize the details, showing that it was a great partnership.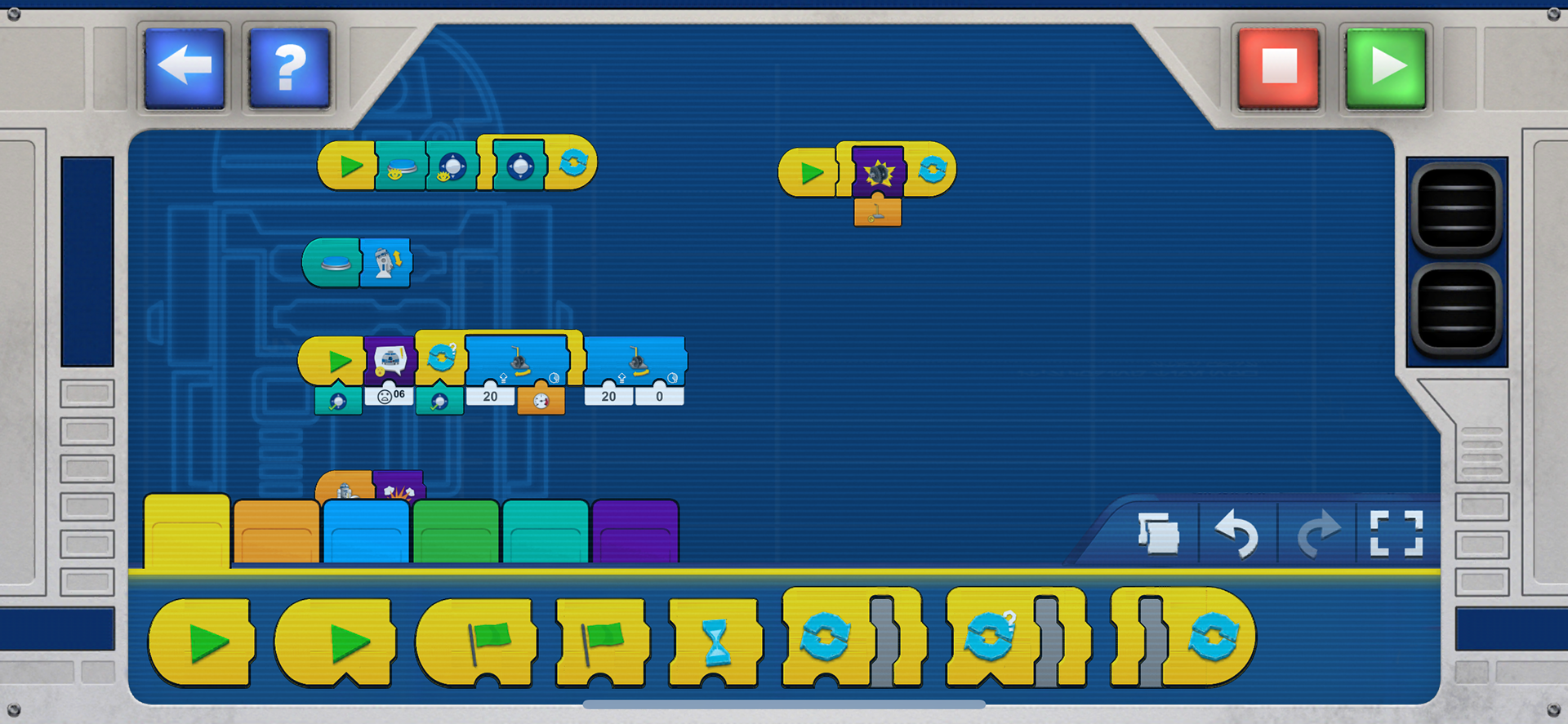 The app was rated 4.8 out of 5 stars on iOS when it closed, with nearly 4K ratings in the US. 
I was thrilled with how all the elements came together for this product. I think the most significant things that drew down this product and made it not do well in the market were:
1. It was a kid's first experience, and Star Wars adult fans were buying it. 
2. It did not include paper building instructions; although this was a conscious decision, I questioned it with leadership, knowing that Star Wars adult fans would not be as forgiving as the kids who bought the initial boost. 
3. Our marketing efforts should have shown Adult fans enjoying this product together with their children. That is the Adult persona we built this product for, a parent that wanted to introduce the Star Wars universe to their child, not a lonely collector. 
When we reached the right target, I knew that we had delivered what we set out to do. We got lots of great feedback from children users after launch about how they liked the product and even brought home the STEAM TOTY!